Why I'm Running & My Platform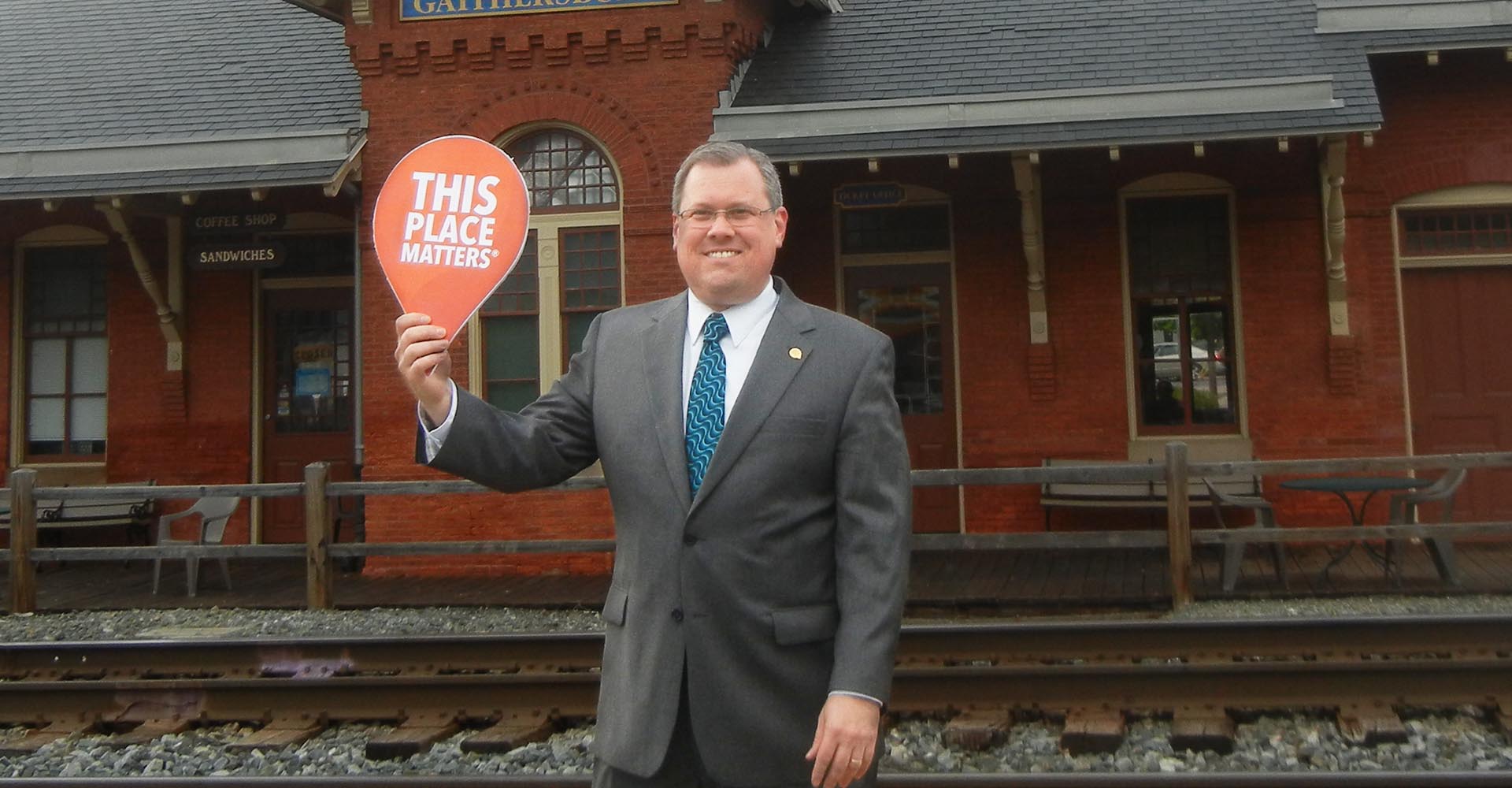 Every morning, I wake up feeling both proud and mindful of the responsibility I've been given to serve you as Mayor. After six years of service in this position (and seven before that on the City Council), those feelings are as strong and as motivating as ever.
I am running to continue to serve you as Mayor for a number of reasons:
Our City is in great shape. Under my leadership – in partnership with my City Council colleagues and our staff – I believe that the City is moving in the right direction. I intend to continue that momentum.
We need tested leadership at the helm. I believe that the experience and the big-picture perspective I've developed over more than two decades of involvement in City affairs – on matters that range from every area of municipal governance to every neighborhood in our City – will continue to serve Gaithersburg well.
I know that there are tough decisions ahead of us, and I believe that my skill set and personality remain a good fit to help move us forward and carry on the traditions and best practices that have served us all so well.
The residents and community stakeholders deserve a Mayor who enjoys serving them. I dare say there is nobody who enjoys serving you and our community more than I do!
The Role of Mayor
My job as Mayor is, first and foremost, to be the 'conductor of the orchestra.'  I speak for the City; I work with the City Council to set priorities and provide direction to staff; and I work with City staff, our partners, and our volunteers to get things done for the good of the community.
I am committed to carrying out those duties as responsibly, accurately, fairly, and positively as I possibly can. Furthermore, I remain committed to carrying on our City's traditions of fairness, of a willingness to listen and consider ideas, and of civility.
My Top 3 Priorities for Gaithersburg
Expand redevelopment/revitalization on the east side of the City (i.e., Olde Towne, Lakeforest, 355 corridor)
Continue growing the local economy and job opportunities
Navigate our community through the end of the pandemic and assist our residents in getting back to normal life
The Full "Mayor Jud" Platform
Preserve and improve the quality of life in Gaithersburg. Services that our residents have come to expect and love, such as road maintenance, great facilities, and programs, plus strong advocacy for improvements for all modes of transportation and school facilities. It includes strong, reliable utilities.  It includes fostering a healthy economy and jobs in the City.
Keep our neighborhoods and commercial areas safe.  Gaithersburg is a very safe place to be, which is evidence of a commitment by City leaders to community policing, code enforcement, and a strong Public Works Department. These endeavors are fundamental to what the City does, and we must continue to provide these services with courtesy, professionalism, and fairness.
Continue our tradition of sound fiscal policy. Gaithersburg has a lean, efficient government, and it should maintain that tradition. I am, by nature, a fiscally conservative person – and believe that our Pay-As-You-Go system has generally served us well.
Economic development and jobs in the City.  We must continue to build our local economy and create job opportunities here in the City.  We've had enormous successes and it is vital that we maintain our momentum.
Revitalize our aging neighborhoods.  I will continue to work to bring about the redevelopment of areas of the City that need it most: Lakeforest Mall, parts of Olde Towne, and parts of North Frederick Avenue.
Responsible approaches to growth.  While continued growth is vital to our future, maintaining the "Quality of Life" is equally as important to current residents, and those who would consider moving to, or opening a business in, the City.  I believe that it is our responsibility to balance these priorities for everyone's benefit.
Establish our City as a thriving cultural destination.  With a rich historic heritage, a broad array of recreational programs, and a growing host of outstanding cultural offerings, including the Gaithersburg Book Festival, we've made great progress in branding our City as a cultural destination. We should continue to build on this momentum.
Responsible stewardship of our natural resources.  Gaithersburg has been a national leader in embracing initiatives to protect the environment, encourage energy conservation, and promote sustainability.  We must continue to innovate and adopt regional and national best practices in these areas.
Foster open, responsive government.  We must always operate openly, invite public participation, and respond to feedback.  This is a core value for me.