Why I'm Bullish on Gaithersburg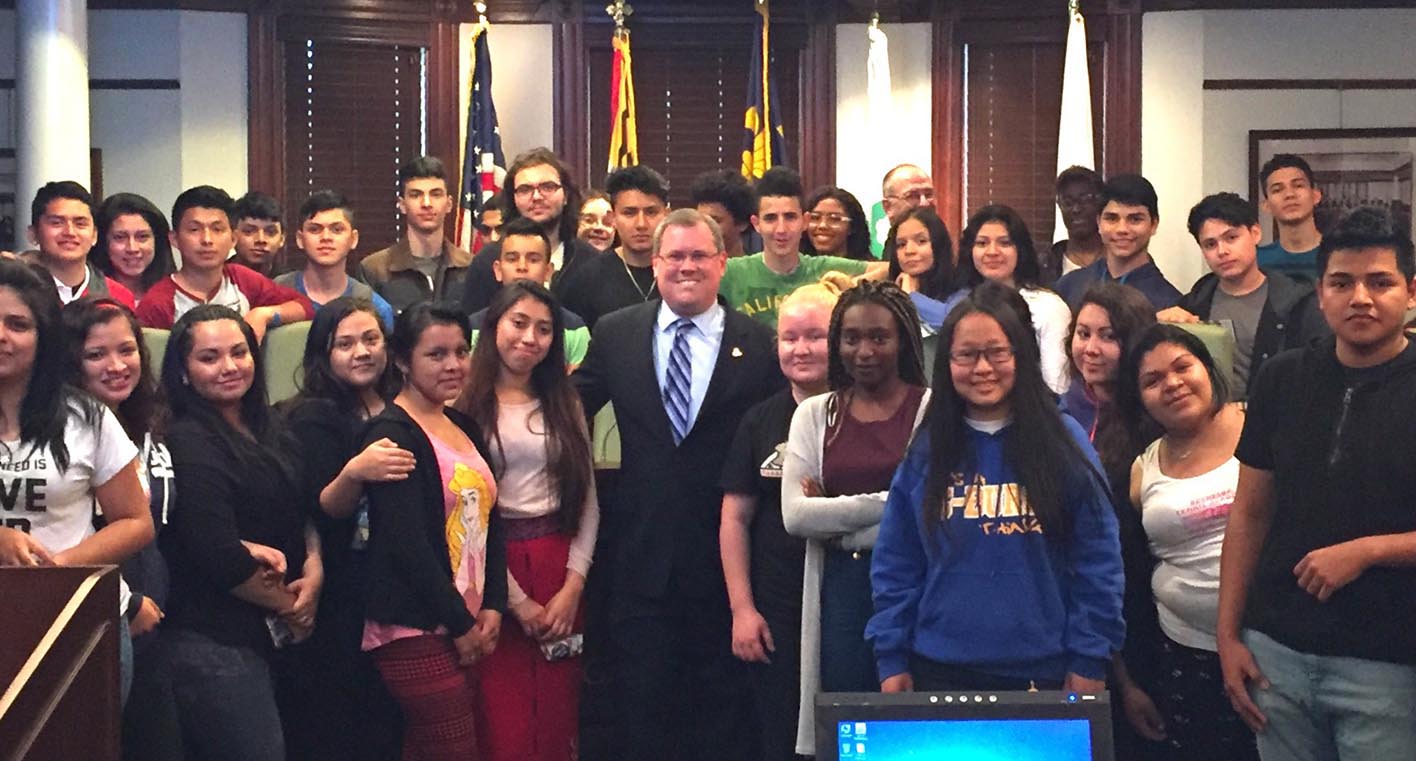 You can measure people's belief in the future of a company by looking at its share price – as people buy shares of stock in a company based on expectations of its future performance; if the price trends upward, it means the investors believe the prospects are strong (i.e., they're bullish), and if the price trends downward, it means the they're pessimistic about the future (i.e., bearish).
It works similarly for a city, though the picture is sometimes a bit harder to see. Here are some key indicators that should give you a sense of how the market is looking at Gaithersburg.
Are people looking to move in? Yes. The market here is hot. The median number of days on the market for residential sales in Gaithersburg in 2021 is 7 days, down from 14 days in 2017.
Are businesses interested in opening or relocating here?  Yes. Our office vacancy rate is 6.8% in 2021, down from 9.2% in 2015.
Are developers looking to invest and build out properties? Yes. We've had development applications all over the City – and more are coming.
Are parents trying to get their kids into the schools here? Yes. While it's a little harder to see this during the pandemic, our schools are all either at or over their enrollment capacity.
Are property values going up? Yes. Commercial rents have gone from an average of $26.08/sq ft in 2015 to $27.55/sq ft in 2021. Commercial property sales prices have gone up from $215/sq ft in 2015 to $347/sq ft in 2020. And median home prices in the City have gone from $327,000 in 2017 to $431,500 in 2021.
I think it's clear that the market is bullish on the City of Gaithersburg.  And so am I.
In fact, I believe a large part of our jobs as leaders of this community – and mine as Mayor – is to keep that momentum. I believe that there are four assets that set Gaithersburg apart and will continue to make our City a desirable place to live, work, learn, and play; and I believe it's our responsibility to safeguard and build on those assets.
Asset #1: Our Remarkable Diversity
In 2021, the City of Gaithersburg was once again named the most diverse small city in the United States. We've been at the top of this list for several years and it has always been a point of pride for our staff, the Council, and me.
What does that mean about our future?
Diversity is a tremendous strength. If you think about it, all of history's great city-states were places where there was an interchange between diverse sets of people, where great ideas could flourish, businesses could grow and thrive, arts and culture could evolve into new forms. I think of jazz music, for example, which was born in New Orleans because within that city existed the specific musical traditions of both Europe and Africa – and they naturally combined and evolved into a beautiful new art form. (Yes, I love jazz.)
I see Gaithersburg as a place with that kind of potential. There are so many cultures, so much diversity here, so many ideas to be shared and explored, so many ways it can all combine and evolve into beautiful things, that it adds up to limitless up-side. Amazing things are happening here. And our City has been the home of many amazing people: think of the young scientists at places like Novavax and NIST; over the airwaves or on Spotify, we listen to artists such as Logic and Wale who grew up here; on Broadway, Brandon Victor Dixon; on the quads at America's finest universities, you'll find our students; on the New York Times bestseller list, proud daughter of Gaithersburg, Jeanine Cummins; on the Presidential Inauguration program, Cavanaugh Bell; on the football field, Stefon Diggs and Zach Kerr; and the list can go on and on…
Our people and our diversity are remarkable and destined to make a positive difference in the world.
My pledge: As long as I'm Mayor, I will make every effort to preserve our city's tradition of welcoming and embracing people from all backgrounds, and creating opportunities for them make their lives, build their careers, and raise their children here in Gaithersburg.
Asset #2: Economic Opportunities
Gaithersburg is the beating heart of the I-270 life sciences corridor, one of only three or four in America.
Our location is an important asset in and of itself. We are the home to NIST. We are a short drive away from NIH, FDA, and many other large federal government campuses. We're close to Bethesda, DC, the Dulles Corridor, Baltimore, Frederick, and other important residential and commercial centers.
Our reputation is an asset. Over the years, we've consistently demonstrated that Gaithersburg is open for business. Working in partnership with our economic development team, the Council and I have fostered an environment and implemented specific incentive programs to attract and retain thousands of solid, good-paying jobs in the community.
The most prominent among our recent successes was Novavax. After the company received an enormous grant from the federal government under Operation Warp Speed, Novavax started planning for a massive expansion of their facilities. They currently operate out of two locations on Firstfield Road, but their vision was to build a large campus that would accommodate their R&D as well as some manufacturing, and corporate offices – and host around 1,000 employees (most of those being *new* jobs).
The company was apparently courted by several different jurisdictions, but they knew and trusted our team. City planning staff worked to review their applications and meet their aggressive timelines to a degree that would be difficult, if not impossible, for other jurisdictions to match. And that made a huge difference for Novavax in their decision to locate the new campus here in Gaithersburg.
My pledge: As long as I'm Mayor, I will make every effort to foster economic opportunities for all in Gaithersburg.
Asset #3: Quality of Life
The City of Gaithersburg is full of beautiful, safe neighborhoods that fit many different budget levels. The City is served by terrific schools. We have outstanding parks, recreational, and cultural opportunities. 
We continue to be on the cutting edge of environmental leadership. Our building code requires that all new development – commercial and residential – needs to meet modern green building standards. We are currently switching all of our streetlights to LED (we would've done this a lot sooner if we'd had the cooperation of PEPCO). Our fleet of vehicles is continually evolving to be more fuel efficient and produce reduced levels of exhaust. Through stream restorations and upgrades of storm-water facilities, the City is doing its share to address runoff and reduce the trash and pollutants that flow into the Potomac River and, ultimately, the Chesapeake Bay. 
The City has demonstrated a commitment to building an arts and humanities culture, hosting programs and performances at venues such as our Community Museum, City Hall Pavilion, and the Arts Barn. Our Book Festival is the largest outdoor book event in the DMV and among the top 20 or 25 largest in the country.
My pledge: As long as I'm Mayor, I will make every effort to preserve and enhance the quality of life in Gaithersburg.
Asset #4: Sound Governance
The City of Gaithersburg has a tradition of sound governance. We have the lowest tax rate of any of the top 20 largest cities in Maryland. We are debt-free, which, I'd argue, is so unusual for a city our size that there aren't even statistics for it. And, most importantly, our staff members provide an outstanding, high level of service to the community.
Every day, I wake up grateful – not only to have a chance to serve as your Mayor, but to work side-by-side with our talented and wonderful City staff. We hired City Manager Tanisha Briley in 2020 and I'm so excited and inspired by what she brings to the table in service to our residents and in leadership to our staff in all of our departments.
Our Mayor and Council meetings are characterized by our tradition of civility and respect. We set an example of being able to disagree without being "disagreeable." This has helped us stay focused on the City business and not get side-tracked by the sorts of infighting we all see at other levels of government.
My pledge: As long as I'm Mayor, I will make every effort to preserve our tradition of sound governance.